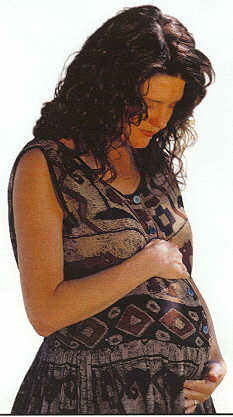 Emily went to the abortion clinic to have her baby killed.
As she was going in, a gentleman on the sidewalk smiled and gave her a pamphlet. He didn't say a word.
Inside, Emily did all the paperwork without thinking. She didn't want to think about what she was doing.
As Emily sat waiting, she noticed the pamphlet that the man on the sidewalk had given her. The words jumped out: "Chose life for you and your baby... pray to God for wisdom and strength to do the right thing."
God touched Emily at that moment. She would not kill her baby and immediately left the abortion clinic.
The gentleman was still there on the sidewalk. Emily told him that she didn't want to have an abortion. He smiled and said that God would bless her. He gave her a list of places she could go to get help. But, most importantly, he prayed with her to receive Christ. Emily and her baby got a chance that many do not. Please become a sidewalk counselor.
Learn How To Save Lives Through Sidewalk Counseling
Have you always wanted to help stop abortion and didn't know how? Sidewalk counseling may just be the positive, legal, and effective pro life activity you have been looking for. For more information or to talk to someone about sidewalk counseling contact:
Crusade for Life, Inc.
18030 Brookhurst St., Box 372
Fountain Valley, CA 92708
(714) 963-4753
[email protected]